The Wendy Fire has reminded us that fire season is always upon us in California. Sometimes it only takes a year for enough fuel to manifest another brush fire. This is why this weeks blog topic is wildfire defense.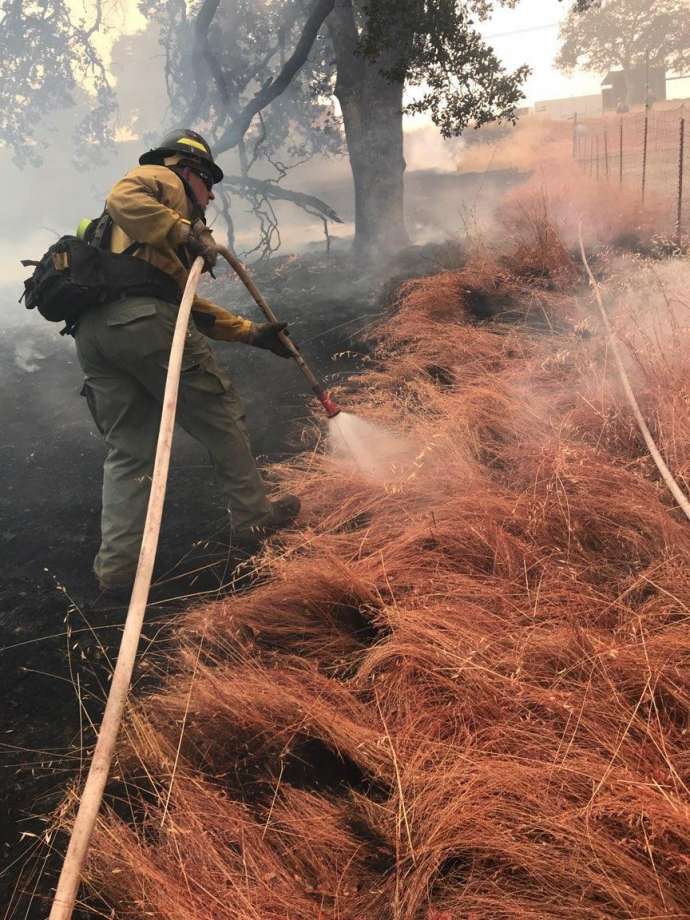 There are 6 easy methods of wildfire defense:
Shut off gas supply.

This one seems like a no-brainer. The most important step in wildfire defense is by shutting off the gas supply to prevent feeding the fire. What exactly does this mean? For example, turn the gas hand wheel clockwise to close all valves. Also, you should close all valves for appliances and any gas valves inside the home or any other structures. Finally, do not tamper or move any propane cylinders anywhere near the house.

Close doors and windows.

This is important because embers can float into your home and start fires within the structure.

Turn off the A/C.

One might think that air conditioning would be beneficial to wildfire defense. However, this will actually prevent smoke from entering the home. Smoke may not cause a fire, but it can cause damage of its own caliber.

Remove all fuel.

What is fuel? Fuel is anything that can enhance a wildfire. This includes pine needles, dead plants, weeds, and any other combustible material. Remove fuel from your gutter and your roof if time permits it.

Create space around your home.

Creating a defensible space can be the deciding factor for whether or not your home survives a wildfire.Remove all combustible materials within 5 feet of your home.

Consider vents.

Finally, do not forget to check your home's vents. Check the attic and crawl spaces to make sure they are in good shape and are not hosting any fuel. You can make quick repairs using duct tape.
Click the link below to keep these tips for your own record!
NatGen Premier – CA Wildfire Doc _10-14-19_-1
In conclusion, California's wildfire season runs all year long so make sure to keep up with these 6 easy methods. Wildfire defense can save you and your family heaps of money and stress.