Why do you need an umbrella policy? Imagine you are in a car accident with a pedestrian and it is your fault. Now, you are liable to pay them for any injuries or property damage you cause to them. On top of that, they can sue you for loss of income if they are out of work without pay for an extended period of time. All of this can be expensive and your auto policy probably wouldn't cover all of it. That means you would have to pay the difference out of your own pocket.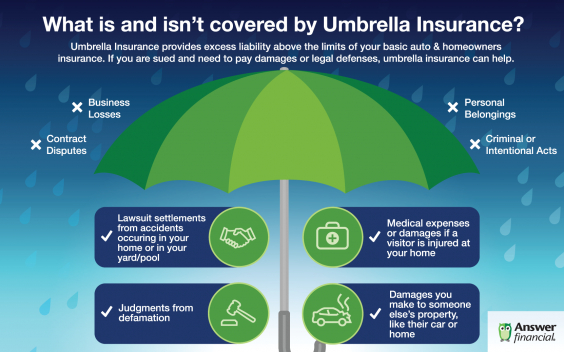 Managing Risk
Situations like this do not occur often. However, insurance is about managing risk, no matter how small. Even if there is a small chance that this could happen, your finances are still in grave danger if you don't have an umbrella policy.
Additionally, an umbrella policy can help if there is an accident in your home. What if your friend comes over and slips and breaks their neck in your pool? You would be surprised to hear how many people get sued for situations like this. Again, you are liable to p[ay for their injuries.
Coverage and Price
An umbrella policy provides additional liability coverage above your home and auto policies. It comes in increments of $1 million so you have the option of purchasing the right amount of coverage for you and your family.
Umbrella policies are very affordable for what they give you. A typical policy runs between $300-400 depending on how many cars, drivers, and homes you need insured.
Qualifying Limits
You need minimum qualifying limits on your underlying home and auto policy in order to obtain an umbrella policy.
You need minimum auto liability limits of $250,000/$500,000/$100,000 and a minimum home liability of $300,000 as well as personal injury coverage.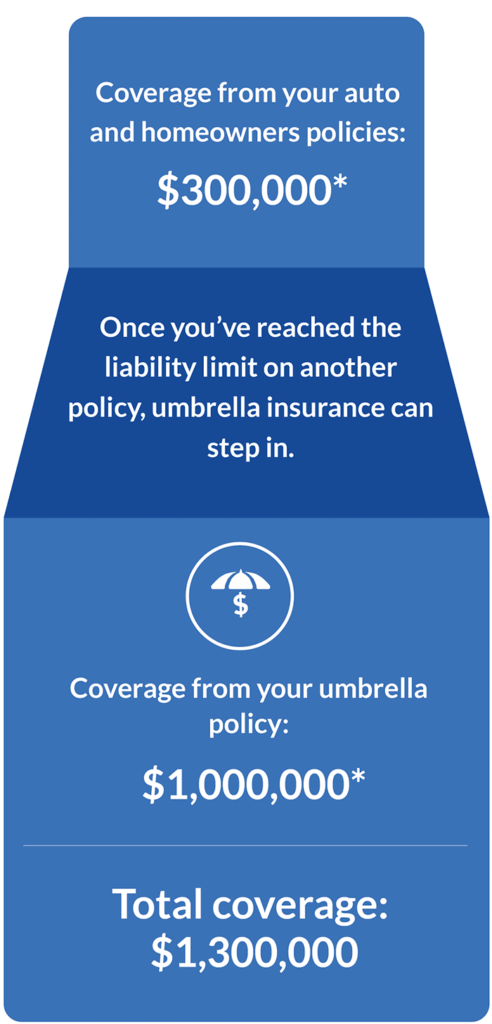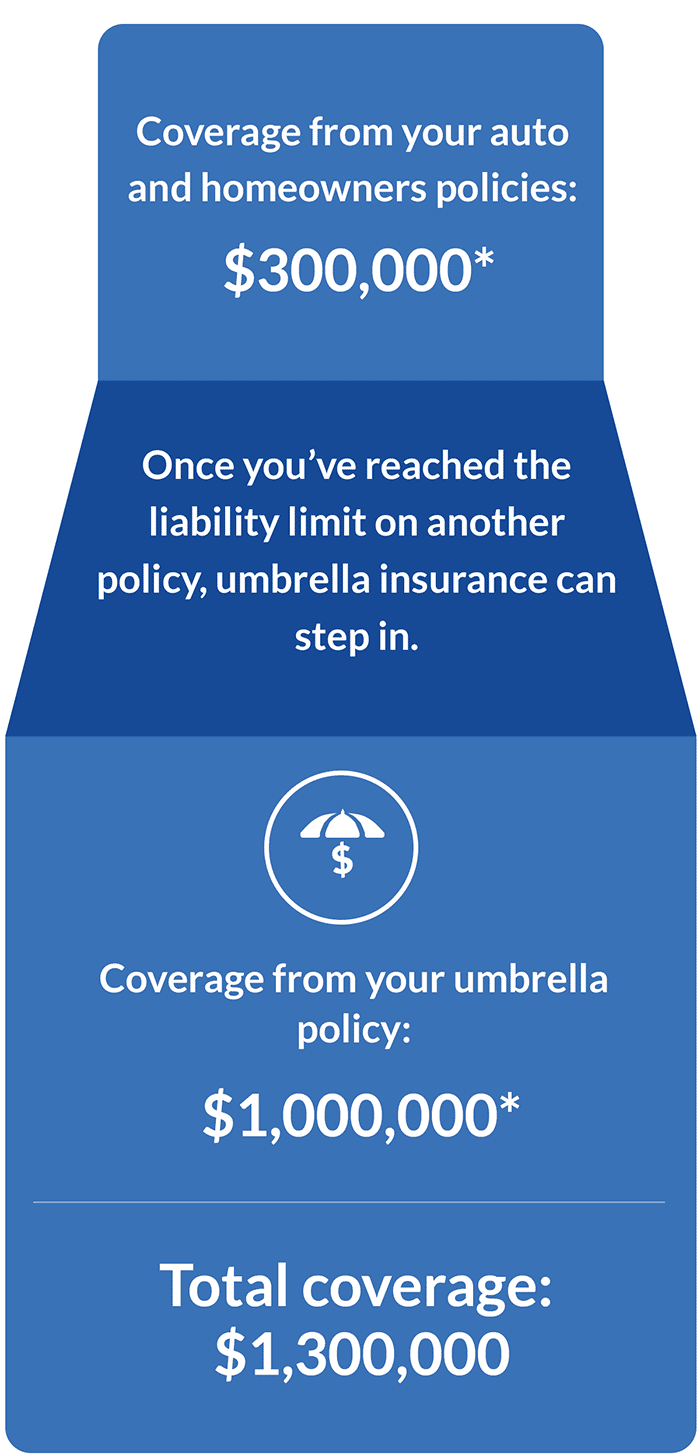 I know this sounds like a lot, however liability coverage is by far the cheapest coverage on your home and auto policies to increase. For example, increasing your auto liability limits from 100/300/50 to 250/500/100 will only raise your premium by around $100.
What are you waiting for?
Reach out to us at Thousand Oaks Insurance so we can set you up with an umbrella policy today. This service comes with us shopping your home and auto policies with every single insurance company to make sure you have the best rates. Click here for quotes.