Tires


Hitting a pothole can be blowout your tires. If the impact has caused your tire to lose air, the vehicle's Tire Pressure Monitoring System (TPMS) light will immediately go on. But even if the tire is holding air, that doesn't mean you're in the clear. Look for any bulges sticking out of the side. They could be a sign of internal damage, which means you're probably going to need to replace the tire.
Wheels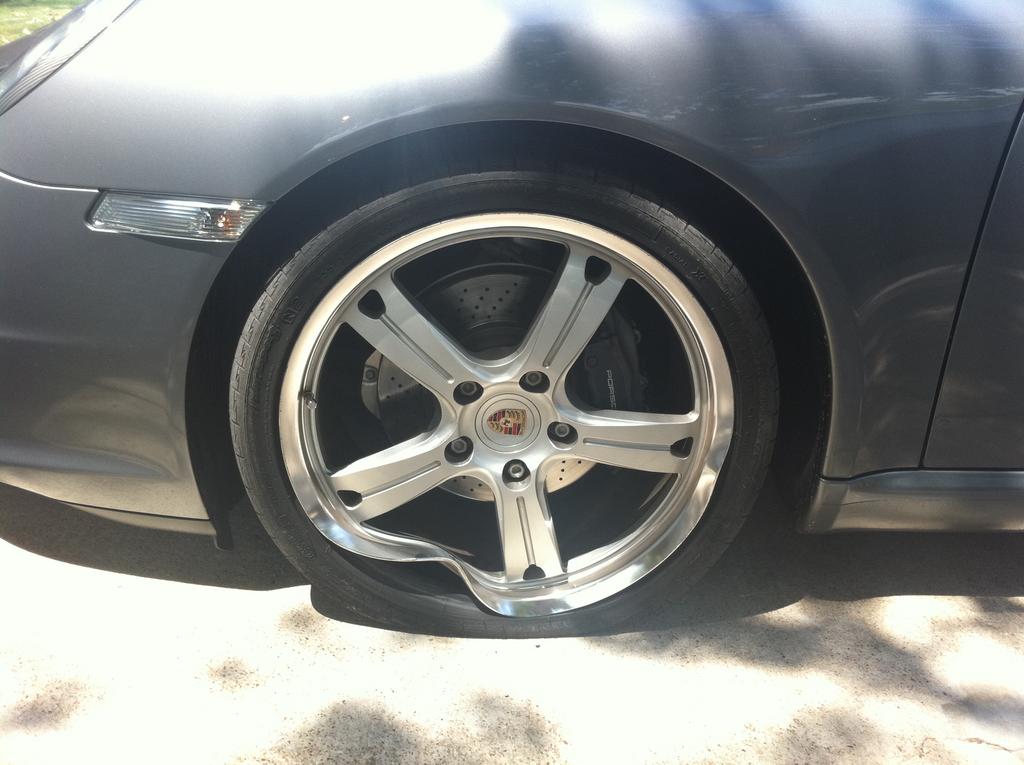 The hard angles of a pothole can also cause serious damage to your wheels. If a wheel is bent, it won't roll smoothly. Also, the airtight seal between the tire and the wheel could be compromised.
Suspension & Steering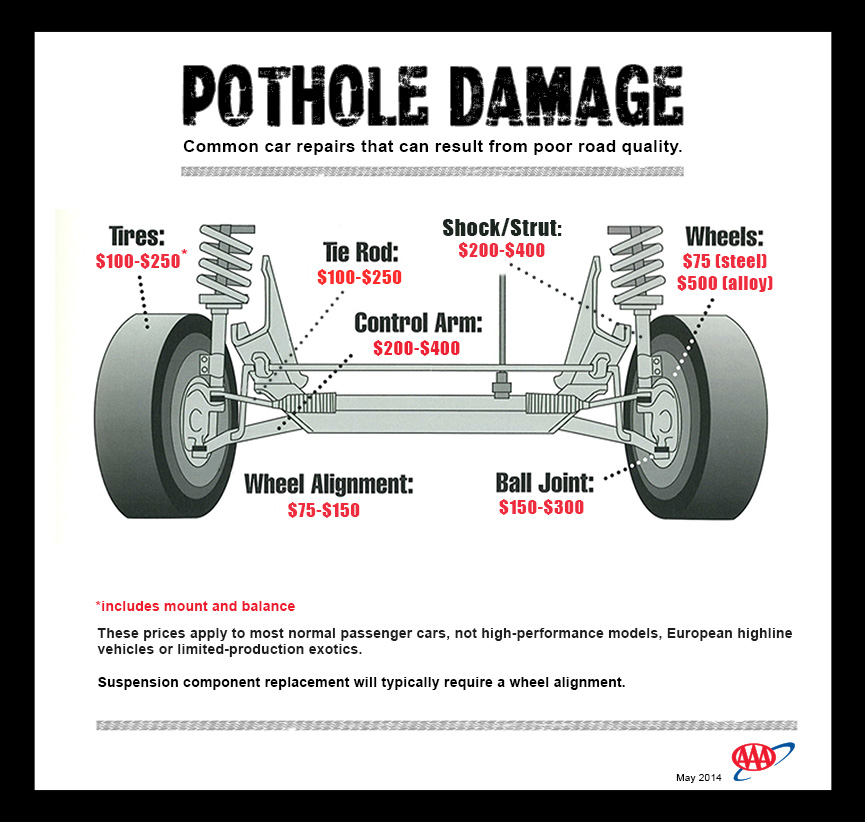 If you notice your car pulling to the right or the left, the pothole might have bent one or more suspension or steering components out of alignment. Not only will that cause handling problems, but if you just had to spring for a brand new tire, a misaligned suspension will cause it to wear unevenly—and wear out prematurely.
Thousand Oaks Insurance is here to help with any claims you may experience. You can visit our website here to request a quote.