Want to take your pets on vacation with you? Do you not know how to properly accomodate them? Does leaving a pet at the kennel break your heart? We have the perfect read for you if you answered 'yes' to any of those questions.
It all comes down to preparation…
First, where will your pets stay?
Lodging options for pet owners have never been more convenient. In fact, many hotels now allow dogs and other pets. Many would say that dogs are man's best friend. Well, Air BnB is making a run for that accolade when it comes to traveling with pets.
Keep in mind your dog's size and weight. You may be charged extra if you have a larger pup. Personally, I would charge more if you were bringing a demon chihuahua into my hotel. However, cost seems to directly scale with size. It is a huge courtesy to call in advance and make it known you are bringing your pet. Businesses don't like surprises.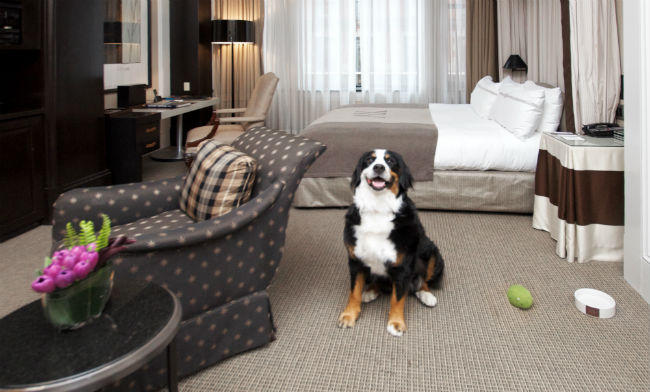 Second, what will you be doing?
You want to make sure before you leave that it is even worth bringing your pet. What is the point if they are going to be cooped up anyways? Please consult your itinerary and make the appropriate pet-friendly adjustments. Where are the local dog parks? Are there restaurants that allow pets? What kinds of pet-sitting services are available for the times when you can't be together? Otherwise, I recommend leaving them at home in the care of a loved one.
Third, how are you getting there?
The actual traveling is what causes your pet the most stress. These tips will help combat this issue. It is crucial to make sure they are as safe and comfortable as you.
In the car: Keep them in a carrier or a confined space where they won't distract you. Don't ever let them sit in the front seat. They really should not be free to roam around in your car. In addition, plan for plenty of rest stops to allow for exercise and bathroom breaks. Finally, for the love of God do not leave your pets in the car by themselves. Vehicles heat up very quickly and that can be dangerous for your pet. Opening the windows will not do enough. If you love your pets enough to bring them on vacation then you should love them enough to take them anywhere else.
On the plane: Prioritize having your animal in the cabin before putting them in cargo. Keep the flights short and sweet. Direct flights are a pets best friend. It's a good idea to carry a photo of your pet in case they are lost in transit. Finally, work with the airline well in advance to ensure your pet meets all the requirements necessary for flying.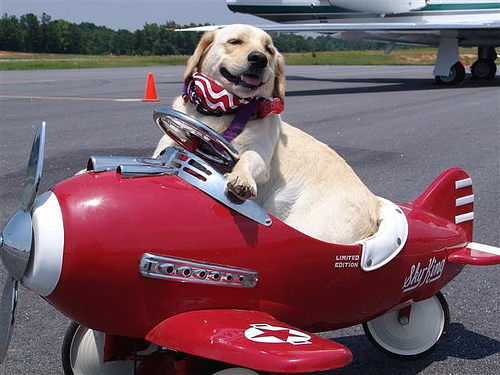 Documentation…
It wouldn't be an insurance blog without discussing documentation. The ASPCA notes that you should have your pet microchipped no matter where you're headed or how you're going to travel. They can be easily identified if you're separated. Also, make sure your pet has a tag with your cell number on it. Finally, it never hurts to have vaccination records and other details in case your pet needs emergency care while you're on vacation.
You've made it!
Unpack some toys, break out the treats, give your pet a comfy space to sleep, and enjoy yourself!
Call us at (805) 480-2616 or visit our website for advice regarding your insurance.