Thousand Oaks Home Insurance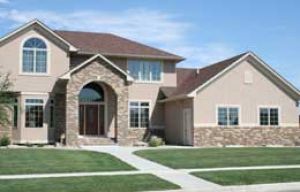 If you are currently looking into buying homeowner's insurance in Thousand Oaks, you probably have a lot of questions. You probably would like to know what kind of policy you should sign up for. It is important for you to know that what kind of policy you sign up for depends on what kind of coverage you want.

There are several different types of homeowner's insurance policies that we offer.
Common Homeowner's Insurance Policies:
HO1 Basic or Standard Policy
HO2 Broad form
HO3 Special (also known as Deluxe or All Risk)
HO4 Renter's Policy
HO5 Enhanced Special Coverage
HO6 Condo Policy
HO8 Older Home Policy
Each of these policies represents a package deal. For whichever policy you sign up for, you get several different coverages, and then you pay a premium on all of those coverages together. Each policy includes coverage on your home, the contents of your home, and liability insurance in the unlikely event that you are sued.
Understanding Policy Coverage
If you want to find out what each policy covers, the best way to do that is to read each policy. You want to be very clear about what your policy covers, so that you don't assume it covers something when it actually doesn't.

The HO3 is the most common policy purchased by homeowners because it offers the most practical and useful coverage for the lowest price. If you are interested in seeing the cost then get an online home insurance quote now!

It is important to note that normal wear and tear is usually not covered in a homeowner's insurance policy. The things covered in homeowner's insurance policies are going to be things like damage caused by fire, smoke, various weather, and the like.

Most homeowner's policies have limits on how much you can count under your policy. For example, you can usually only insure up to $1,000 in jewelry under your policy.
Contact Us To Learn More
If you have any questions about homeowner's insurance in Thousand Oaks, contact one of our representatives and get your questions answered today.