Thousand Oaks Boat, Watercraft, & Jet ski Insurance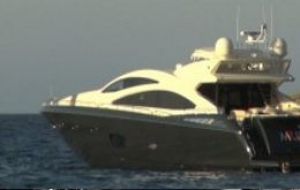 If you are looking into insurance for your boat, jetski, or other personal watercraft, Thousand Oaks Insurance Agency can definitely help you. Getting boat insurance in Thousand Oaks has never been easier with the help of Thousand Oaks Insurance Agency. We want to make sure everyone gets the insurance and the coverage that they need to feel secure in their lives.
One thing that is important to note is that your boat may be able to be included in your homeowner's insurance policy. If you have any questions about whether or not your boat could be included in your homeowner's insurance policy, contact one of our representatives today. They can give you up-to-date and accurate information about our boat insurance policies.
Physical Damage Coverage
One of the most common types of boat insurance is called physical damage coverage. This type of coverage will protect your boat while it is in use and also while it is in storage. This insurance protects your boat against things like vandalism and theft, as well as fire and lightning.
Liability Coverage
Another type of boat insurance that is very common is liability insurance. Liability insurance for your boat will protect you in case you happen to collide with another boat or maybe even a dock. Liability insurance also can include personal liability insurance, which protects you if you happen to injure another person during an accident.
Thousand Oaks Insurance Agency wants to help you find the most coverage for the cheapest price. That is why we want you to come into our office today and talk to us about insurance options. You can call us at 805-480-2616 or come see us at our office at 3529 Old Conejo Road, Suite 111, Thousand Oaks, CA, 91320. We want to make sure that you are satisfied with the insurance you receive and that you get the coverage that you deserve.
So give us a call today at 805-480-2616 or fill out our simple Online Quote Form »